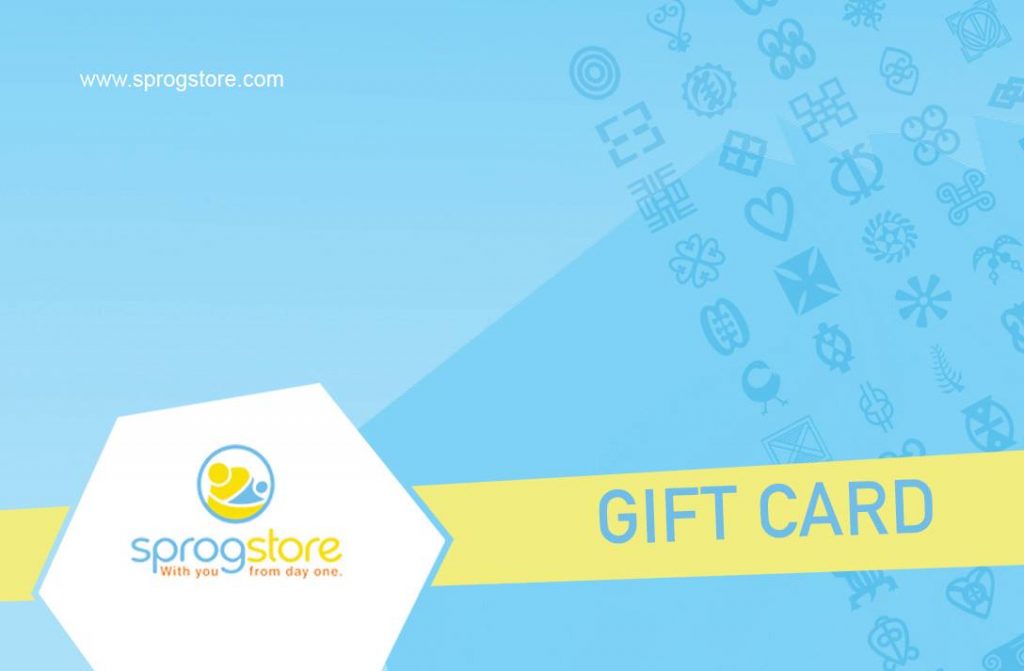 Having trouble getting gifts for your loved ones, family & friends? Look no further, Sprog Store has it all covered. Simply walk into any of our store locations and get a Sprog Store Gift Card* for birthdays, baby showers, outdoorings/naming ceremonies, christening and any other events for babies, toddlers and kids.
Sprog Store also offers Corporate Gift Cards. These are ideal for performance recognition, sales/employee incentives and special occasions such as birthdays, retirements, holidays etc.
Learn more about our Corporate Gift Card Program.
*Terms and Conditions
This Gift Card is redeemable for merchandise only at Sprog Store locations in Ghana and online at www.sprogstore.com. Purchases will be deducted from the Gift Card until the value reaches zero. You can add value to the Gift Card at any Sprog Store location. This Gift Card may not be redeemed for cash except as required by applicable law and has no expiration date. Lost or stolen cards will not be replaced. In the case of fraud, abuse or violation of these terms & conditions, Sprog Store reserves the right to refuse acceptance of this gift card.
You can check your balance or learn more about the policies regarding the use of this Gift Card by visiting our website at www.sprogstore.com or by visiting any Sprog Store retail store. You can also call 050 118 1818 to check your Gift Card balance.